Welcome to ICRIS 2021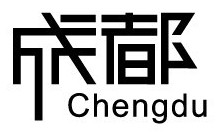 Welcome to the official website of the The 3rd International Conference on Robotics and Intelligent System (ICRIS 2021). It will take place in Chengdu, China during March 5-7, 2021. This conference provides a very good opportunity for research scientists, investors, industrial and government representatives to present the latest innovations, novel results and the-state-of-the-art ideas.
An intelligent system is a machine with an embedded, Internet-connected computer that has the capacity to gather and analyze data and communicate with other systems. Other criteria for intelligent systems include the capacity to learn from experience, security, connectivity, the ability to adapt according to current data and the capacity for remote monitoring and management.
2021年第三届机器人与智能系统国际会议 (ICRIS 2021) 将于2021年3月5日-7日在中国成都举行。会议旨在促进机器人与智能系统等领域的学术交流与合作,热忱欢迎从事相关技术研究的专家、学者和专业技术人员踊跃投稿并参加大会。
Publication
All submissions will be peer reviewed by 2-3 reviewers. Accepted and registered papers will be published into ICRIS 2021 Conference Proceedings. The proceedings will be indexed by Ei Compendex and Scopus and submitted to be reviewed by Thomson Reuters Conference Proceedings Citation Index (ISI Web of Science).
ICRIS 会议论文集将提交出版并提交Ei 和 Scopus检索。 文章作者将被邀请参会做口头报告。
Paper Submission
Authors are invited to submit papers through the Electronic Submission System. Submissions must be original and should not have been published previously or be under consideration for publication while being evaluated for this conference.
欢迎点击投稿链接进行系统投稿(全文或者摘要)。
For any inquiry about the conference, please feel free to contact us at: icris@academic.net.